From A Tale of a Fairy to Once upon a Time, Karl Lagerfeld has been known to use short films to build anticipation for his new collections and his upcoming Pre-Collection AW 2013/2014 is no exception. 
Lagerfeld has created a short film entitled Women Only to debut his women's Pre-Collection AW 2013/2014. The intriguing video invites world-renowned models from Cara Delevingne and Edie Campbell, to Lindsey Wixson, to a private women's only film screening. As the young models filter into the theater and socialize amongst one another the film centers in on the ladies accessories, highlighting the collections new line of stunning merchandise.
As you instantly fall in love with Chanel's new pieces and your anticipation grows to see what the video holds, the lights dim and the show begins. We at FASHIONOTES could not wait to see what Lagerfeld had in store for us. Unfortunately, our wait continues. The screen goes black and the film ends.
Leave it to Lagerfeld to keep mystery alive. We'll just have to wait and see. However, after seeing the line's new accessories, it's worth the anticipation.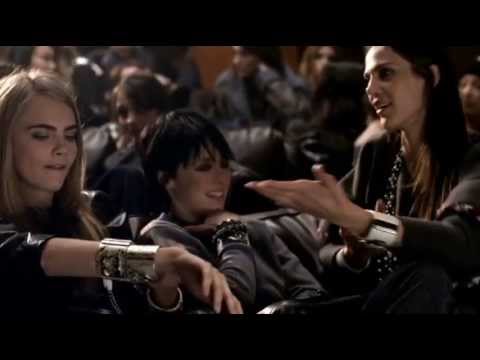 Via Fashionista