Kate Upton is proving herself to be more than a busty Sports Illustrated model as she graces the June 2013 cover of Vogue. The first model on a Vogue cover since Kate Moss on the September 2011 issue, this marks a new direction in fashion. According to Vogue bookings editor, Valerie Boster, Kate is basically the Vogue reader.
"She's got that classic, American girl-next-door, can't-stop-staring at her quality," says Valerie.
A little over a year ago Valerie met Kate, coming off her first Sports Illustrated cover, and so much has changed since then.
"It's been a long time since we've had what we would call the supermodel era, and I think Kate Upton is ushering it in," says Valerie. "She's a girl that both men and women – no matter what part of the country they're in – will recognize and understand. She is larger than life."
Vogue produced a behind-the-scenes video of the supermodel's shoot. The Vogue team, including: fashion editor Tonne Goodman, legendary photographer Mario Testino and of course, Kate the cover girl, took off to Uruguay for the shoot. The focus of the video is Upton talking about vacations.
"I think if you're going on vacation it needs to be an escape – an escape from life, from work, everything," says Kate.
In the video below, Kate offers out her five summer tips.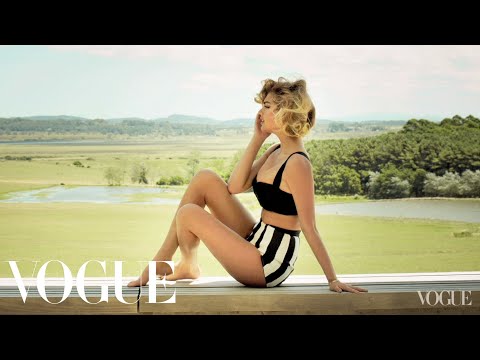 Go get your hands on the June issue of Vogue, if you haven't already, and stow it in your beach bag, along with your summer must haves and enjoy the beautiful weather while daydreaming of your perfect summer vacation!
By Jenna-Mae Bilmer
Via Vogue