We don't know about you, but at FASHIONOTES we just love the spring season. Flowers blooming, birds chirping, and of course, having a reason to break out our warm weather wardrobe. While we are huge fans of cropped boyfriend jeans and airy dresses, we believe that flowy skirts are the absolutely epitome of springtime chic. While floral prints and pastels tend to be the typical trends, it seems that one company wants to add a touch of "sparkle" to the season.
Created by Adafruit Learning System's Flora project, the Sparkle Skirt uses "12 color-changing LEDs connected with conductive thread to the Flora main board," allowing the garment to illuminate. The wearer has some input in terms of what hue the skirt will project. Once "the accelerometer senses motion and triggers the LEDs," the lights will glow to the desired shade.
Though this skirt is complex (in more ways than one), it would only seem fitting that cleaning it would be a near-impossible task. Not so! As it turns out, the wearer needs to hand-wash the item, after removing the battery, then let it air dry.
Check out the video below to see the Sparkle Skirt in action!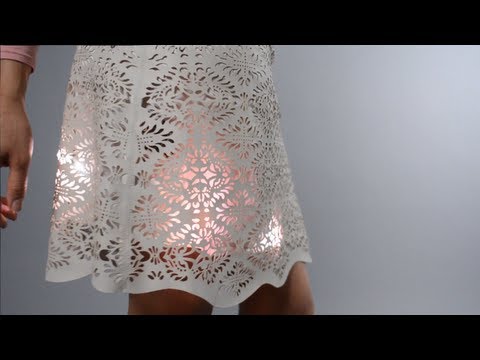 Via PSFK