Music meets fashion in Style Network's new competition series, Styled to Rock. It is a series that calls upon fashion-forward, heavy hitters to share their expertise with contestants to help mould them into America's next, top fashion designers. 
Styled to Rock is a nationwide designer competition that follows 12 up-and-coming designers as they compete to become the next top fashion designer. The contestants will be hand picked by executive producer, Rihanna. Once selected the 12 contestants will complete challenges that will push the designers to their creative limits when they are tasked with styling a star and that celebrity guest will determine which designer best achieves their vision – and advances to the next week of competition.
As the Styled to Rock contestants compete, they will receive guidance and mentorship from three top influencers in the fashion industry. Mentors for the 12 up-and-coming designer participants include: hip hop mogul and men's style trendsetter Pharrell Williams and supermodel and style icon Erin Wasson. These two fashion moguls will bring their industry expertise to the table, to guide their designer hopefuls to success.
"We could not have asked for a better addition to our team," stated Salaam Coleman Smith, president of Style Media, who gave the announcement of Wasson signing on in the press release.
"As a leading model and mainstay in the fashion industry, Erin's unapologetic approach to fashion and free spirited style will give the Styled to Rock designers invaluable insight. With Rihanna as executive producer and Pharrell and Erin as mentors, our designers will gain incredible experience while also being challenged in new ways as they compete to earn the title of America's next trendsetting designer."
Watch as contestants compete for the chance to dress some of the biggest names in the entertainment industry, including Rihanna. With the help of U.S. network, Style Media, Rihanna is hoping to reel in a bigger audience with the American version, despite receiving poor ratings from its U.K. predecessor.
Here's a trailer for the upcoming series, which will be premiering sometime this year.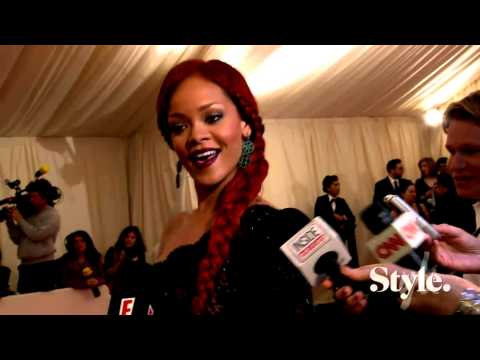 Will you be watching? Tweet us your thoughts @FASHIONOTES!
Via Style Network