Finally, the moment has come, the new H&M commercial featuring Beyoncé is now available. The uber-talented pop diva has a new track out and what a better way to preview it than in a H&M tropical-themed summer campaign? If you haven't already heard, Beyoncé is now the new spokesperson for H&M. So, in this new swim ad titled: Beyoncé as Mrs. Carter in H&M, she dances seductively on the beach, in the Bahamas, flaunting her super-toned body.
Just when we thought Beyoncé couldn't look any sexier, she surprises us with this campaign video. In the commercial, it starts with a sexy blonde Beyoncé, wearing a skimpy black fringe bikini, switching to a turquoise tie-dyed number while singing and dancing to the beat of her new tune. Not only does this video have a number of wardrobe change, but now she mixes up her look completely by splashing her, Kardashian like, exotic jet-black hair, in the water. And, as expected from the mega-star, the video ends with Beyoncé, as a tribal queen, sitting on her throne. As queen B, she is wearing a black, form-fitting dress, with an African inspired embellished halter strap. If you haven't caught the campaign yet, view the video right here!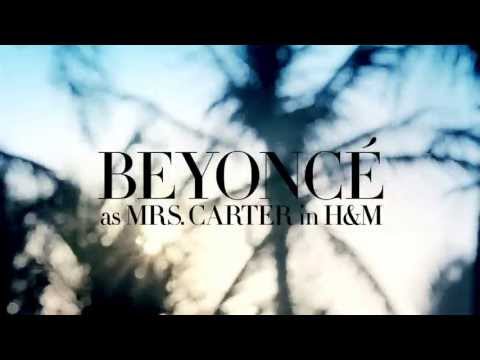 The ad will leave you breathless in amazement to her beauty and gracefulness. Not only is her song catchy, but the beautiful beach setting will leave you wanting to buy your swimsuit at H&M for that tropical vacation you desire to take this summer. For a little more Mrs. Carter, check out the behind-the-scenes video below.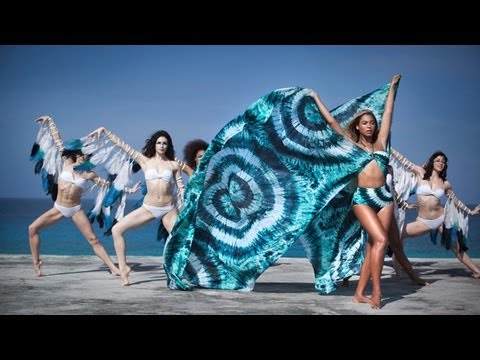 Images Courtesy of H&M