From risk-taking fashion designer to reality television star, Betsey Johnson takes her out of the box personality to the small screen in her new series, XOX Betsey. 
"The show is certainly about the yin and yang, between the two," says Betsey. "If they just covered me and what I do, my work, it would be like a documentary."
XOX Betsey features world-renowned fashion icon Betsey Johnson and daughter Lulu, as they strive to relaunch Betsey's 35-year old line after filing for bankruptcy last spring and getting Lulu's debut label off the ground. These two women are fierce and will stop at nothing on their quest for fashion success.
"Feel the seat," urges Betsey! "No false advertising here; the thing really heats up."
You will see it all in this new series, from the struggles designers face in the fashion industry, the creativity behind-the-fashion to mother-daughter relationships. Catch, the Style network's, XOX Betsey tomorrow – May 12, 2013. With these two wacky, risk-taking fashionista's, you will never know what to expect!
Check out a sneak peak of XOX Betsey below; and for more information and updates visit www.stylenetwork.com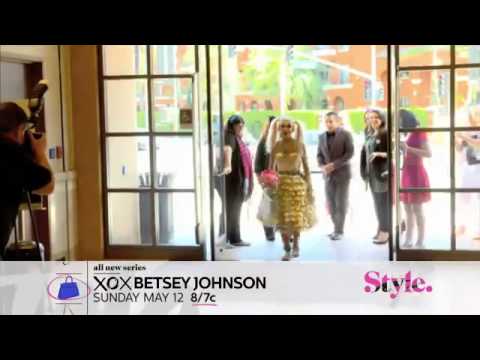 Via NY Daily News
Images courtesy of Facebook