In March, Condé Nast Entertainment and Media announced the launch of new digital programming, with an emphasis on some of our favorite fashion brands and companies. Now, Vogue is the latest corporation to be jumping on the online TV series programming produced by Condé Nast. 
Debuting May 8, 2013, we here at FASHIONOTES are already excited to see what Anna Wintour and her team have in store for us! At the click of a mouse, we get an inside look at the personalities and lives of our Vogue icons.
Vogue's lineup of videos include many different aspects of the Vogue environment. Vintage Bowles is proving to garner the most excitement, as it follows Vogue's infamous international editor Hamish Bowles. That episode follows Bowles as he travels the world for additions to his collection of vintage women clothing. From the Vogue Closet gives an in personal look at the editors of Vogue and their own unique styles. Elettra's Goodness puts American model Elettra Wiedemann front and centre in her own cooking show. The Vogue channel will also feature pre-exisiting web series like Jeanius and The Fund.
With the overwhelming success of the Vogue documentary The September Issue, we're elated to see more behind-the-scenes footage of Vogue! Want a quick tease? Watch a teaser for Vintage Bowles below!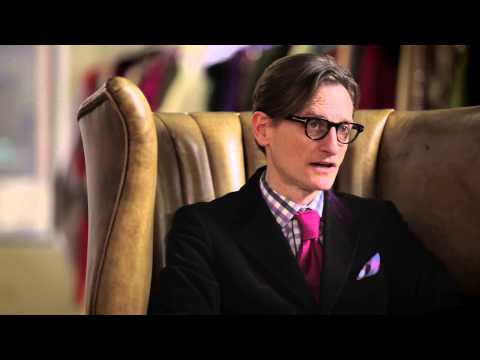 Via Fashionista