Today H&M is launching its newest line: Conscious Exclusive. This party wear collection has a focus on sustainability with materials such as organic cotton, recycled polyester, recycled polyamide and TENCEL. 
With Vanessa Paradis as the star of the new campaign, it varies from floor length gowns to a three-piece suit or even a black lace dress.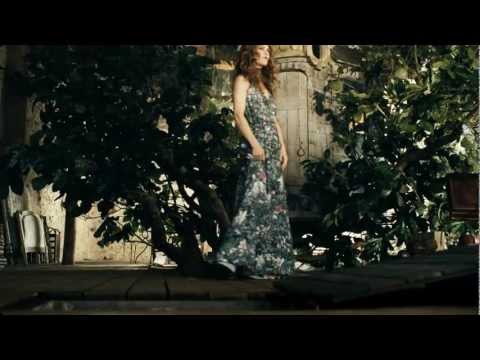 To promote this line, H&M recently hosted a Conscious collection shopping event at its Bloor Street location in Toronto. Guests were treated to cocktails and hors d'oeuvres with a chance to purchase merchandise before Conscious Exclusive was released to the public.
H&M's new release complements its already existing Conscious collection, which has pieces for women, men and children. Tropical and botanical prints provide the eco chic look in a wide variety of blouses, pants and t-shirts. Men's items include blazers, shorts and chinos.
If this line sounds familiar, it's because Helen Hunt wore an H&M Conscious collection dress to this year's Oscars ceremony.
What can you do to make a difference? H&M has become the first retailer to have a global recycling program. By bringing in a bag of used clothing, which can include non-H&M garments, customers will receive a voucher of $5 off a purchase of $30 or more.
Clothing will either be sent for re-wear or textiles can be reused as other products, recycled to become textile fibers or used to produce energy.
What do you think of H&M's latest collection? Does sustainability play a role in your purchasing decisions? Tweet us your thoughts @FASHIONOTES!