If you're a frequent traveller, the Time Traveler Watch might be your best accessory. One of the most notable features is that the watch has different landmarks, displaying the 16 different time zones, rather than just numbers. 
Created by Mr. Jones Watches, the watch might look a bit intimidating at first glance but once you realize the way it functions, it becomes second nature. It has one hand, which signals the hour, but the genius is actually in the landmark system. Depending on what area of the globe you're in, you just refer to the appropriate building, which then tells you what the time is. A red pigeon controls the minute hand that the company likes to call, "the universal city dweller".
A few of the buildings featured on the watch are the Sears Tower (GMT -6), Big Ben (GMT) and the Sky Tower (GMT +12), among others. That's a pretty clever way of telling time, right? While most of us are used to the 12-hour clock system, the Time Traveler works on a 24-hour system.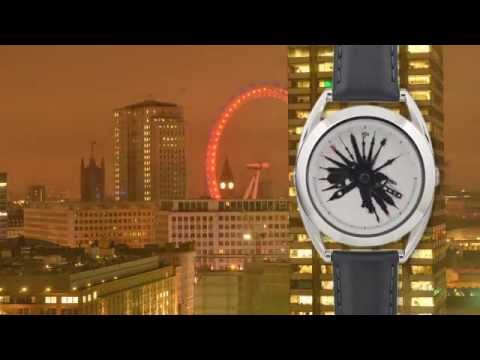 Since it's under the genre of a travel watch, this piece is waterproof to five atmospheres and boasts a polished 316L stainless steel case complete with leather strap. However, this great wristwatch only has about 100 in production. Each watch is numbered at the back complete with a signed certificate from the designer for that exclusive touch.
Via Gizmag