You don't have to be a New Yorker to know about the infamous Bergdorf's, a little slice of heaven on Fifth Avenue. Its new documentary entitled Scatter My Ashes at Bergdorf's showcases the lavish stores history, rich with exclusive behind-the-scenes content and A-list interviews. 
For this documentary, director Matthew Miele follows David Hoey, Bergdorf-Goodman's senior director of visual presentation, and his team, during the hectic 2011 holiday season. Knowing how busy New York is during the holidays, this will definitely be a must-see production! Front and centre in this documentary? The always alluring and extraordinary holiday window displays.
"The windows are sort of an embodiment of the personality of the store, the fashion ID of the store, in a way," says Hoey, who's been conceiving and creating Bergdorf's windows for nearly 17 years. "You have to think of three levels of scale. Windows have to look interesting from across the street. Then they have to look good from the sidewalk. But then there's a whole other layer of interest, which is up close."
Scatter My Ashes at Bergdorf's will feature interviews from style icons including: Oscar de la Renta, Vera Wang, Marc Jacobs, Diane Von Furstenberg and Karl Lagerfeld. Since Bergdorf's is known for its incredible fashion, showcasing these designers seems appropriate. They are the names that line the walls and the aisles, so their input in the film is both heartfelt and personal.
Look for the documentary to be released on May 3, 2013, in New York.
Want to see a sneak peak at some cheeky Karl Lagerfeld? Check out the clip below!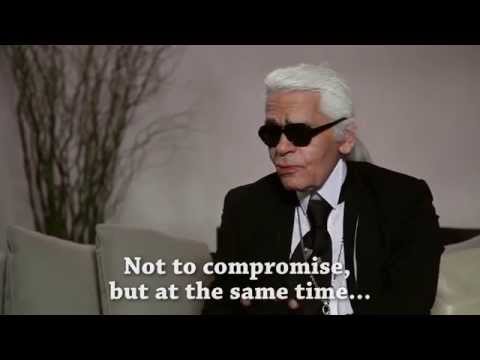 Via Fashionista & Entertainment Weekly