Gisele Bundchen is effortlessly beautiful in a fun and flirty new video campaign for Chanel. Promoting the brands new Healthy Glow Sheer Powder, Gisele showcases the sunny and natural side of Chanel. If the product provides us with Gisele's beautiful glow, we're sold!
Making her debut for the Chanel beauty line Les Beiges, Gisele is seen applying the bronzed powder to her face, before taking to the city streets with a smile. The powder, which has been designed to mimic the natural glow of the sun, is absolutely a perfect match for the Brazilian beauty. Who better to showcase a bronzing product then someone who hails from the beach?
Gisele is the perfect match for Chanel's latest campaign; her natural sun-kissed look and all over radiance perfectly compliments the Les Beiges line!
"Natural is style," declares Chanel. "[Gisele's] modern, independent and positive, she is also a nature lover who has a healthy lifestyle and enjoys the great outdoors. She is at one with herself and perfectly represents the values of this line: natural beauty, simplicity, freedom, and a healthy glow."
Check out Chanel's new beauty ad below.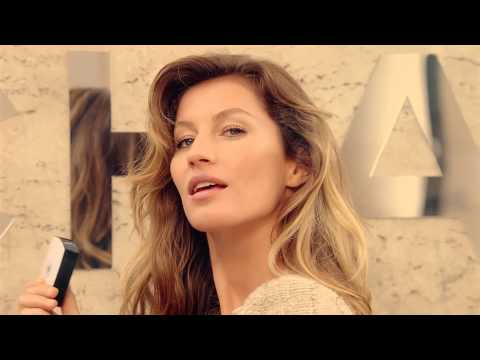 Via Hello Magazine