Shopping for jeans, well at least for most of us, is always a process. From figuring out the right size to picking out the perfect shade, it's never a 60 second purchase. But, what if you found a pair that not only fit like a glove, it has the option to change its color too! Well, thanks to the denim label Naked & Famous, that notion is entirely possible.
Naked & Famous has crafted a jean that alters its shade based on the wearer's body temperature. For instance, if the individual is warm, the thermochromic dye (which holds a molecule within the denim) shifts the shade from basic blue to winter white. And, if the wearer is cold, the white fades back to blue.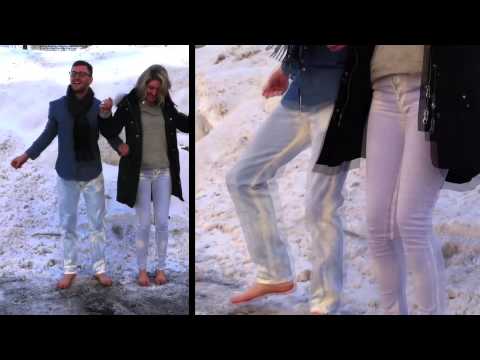 The jeans are currently available for $240 at Barney's New York. We have to admit that after watching the video, we are tempted to give these denim delights a try.
Via PSFK