The digital closet portrayed in the popular 90's chick-flick Clueless is at your disposal through innovative technology. If Cher Horowitz can have her closet organized by color and season along with a computer program that enabled her to choose matching outfits, then so can we. From fancy virtual dressing rooms to hot apps, we can have it all and better than a 90's movie.
Are you one of those divas who love the clothes but hate trying them on and wished you could magically switch from one outfit to another without undressing? Well, then this fine virtual dressing room is a dream come true. Interactive marketing company FaceCake has created a tech-savvy dressing room called Swivel. It uses motion sensor to let you try on clothes and accessories virtually. This brilliant technology makes life so much easier – available on request, you can try on clothes from your wardrobe while simply sitting at home.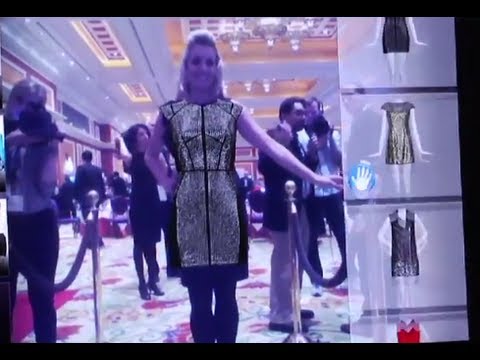 If you are someone who requires an app to catalog your closet, then free mobile apps like Cloth and Clothia are your go-to. With Cloth, you can keep track of your wardrobe as well as your favorite outfits. With Clothia, the iPad app, you can keep track of your current outfits and those outfits you would like to own in your online closet. Also, Clothia allows users to virtually try on outfits using the iPad camera.
Now you can be the Cher in your own world and rock the fashion house!
Via Mashable