If your iPhone is always glued to your hands you want something that's functional, pretty and protective all in one for your most beloved accessory. The solution? The Magic Case.
Created by Elad Ben-Hur, the Magic Case is basically the Swiss Army Knife of phone cases. It offers so many different functions that are all quite useful. But one of the best, most overlooked features of this case (that not every case in the market offers) is that it reduces radiation by up to 90 per cent. That's a feature that not a lot of people think about when purchasing a case.
Marketed as the "Jack of all trades" of phone cases, this Magic Case really is, magical. It does everything from protect your phone from vicious falls, open bottles, act as a wallet, allow the phone to stand both landscape and portrait style and can even hang itself anywhere.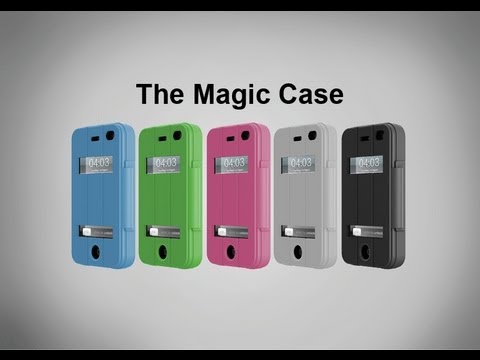 The fact that this case has such a diverse set of functionalities and colors really shows that its creator really put a lot of time and effort into his creation. However, because this is such a revolutionary idea, the Magic Case is still looking for contributions on Indiegogo to take it further. With a unique take on your average phone case, the Magic Case can do more than just protect your most beloved accessory, it can be multiple accessories all at once.
Via Trend Hunter