Always the epitome of femininity and class, Prada owned Miu Miu is using its reputation to showcase its new products, via a series of short films entitled The Women's Tale. By hoping to mould its brand and vision through films, Miu Miu is using themes everyday women deal with while incorporating the brand into the background. Although the products might not be taking centre stage in the campaigns, having a central theme with a focus on attire helps push the brand front and centre.
Features in this campaign are named: The Powder Room, It's Getting Late and Muta. The latest release is called  The Door, which showcases a saddened female whose loyal friend tries to cheer her up. Their adventures during the day are only expanded through the Miu Miu fashion and accessories that both females are wearing.
Here is the beautifully shot and recently released short-film The Door. This specific feature was directed by Ana DuVernay and hopes to promote the transformative power of the female bond. It is the symbolic nature that fashion can present.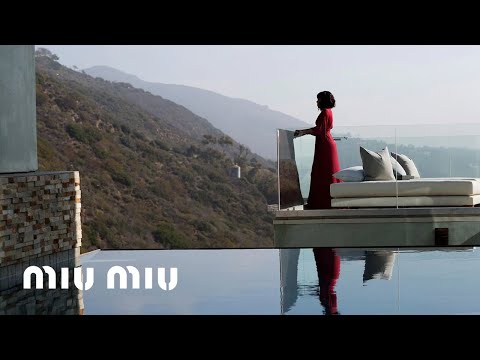 The videos run for a minimum of eight minutes each. All of the Miu Miu short films are available on the brands YouTube page and website.
Via Luxury Daily