Country singer Carrie Underwood performed one of her famous songs Two Black Cadillacs, Sunday at the 55th Grammy Awards. Although she is admired for her talented singing voice, it was her grey dress projecting animated lights that made the act a Grammy show stopper.

Lighting up the Grammys stage, literally, Carrie's technicolor dress projected vivid patterns that included butterflies, falling rose petals and shimmering stars. All images matched the luminescent screens behind her.
"They can do a lot of amazing things with projectors these days," Carrie told reporters backstage. "I said I should take that home where we can watch movies on it. … You wanna watch movies on my dress?"
In the video below she expresses to press about her stage performance and the tech-inspired dress.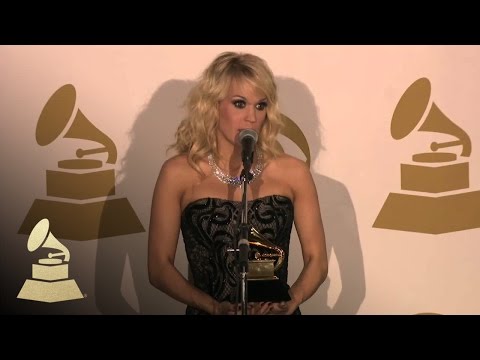 Via Mashable