Lipstick is back and the one spring fashion accessory that you have no excuse to be without is the bold, matte lip. Clearly, this look is a classic and is much easier to achieve than say, getting your hands on the new Rebecca Minkoff "Elle" Bag!
The bold lip, has a refreshing and youthful feel to it. It's simple, but still commands attention. Colors to try include; berry, red, coral and hot pink.
The look was popular on the runways, as shown in the Giles Spring 2013 look, but is also easy to translate to everyday wear. For daytime, it can be paired with floral printed dress or jeans and a t-shirt. For the evening, try it with a simple black dress and fun colored heels!
Lori Taylor, Pro Lead Make-Up Artist, joins Smashbox in this awesome tutorial video!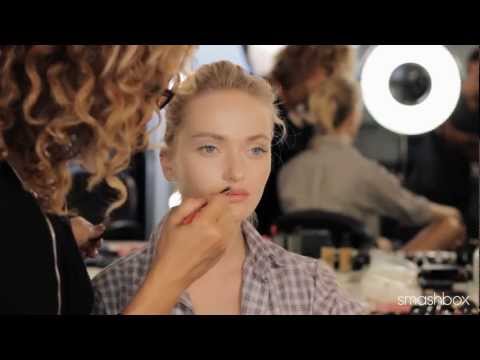 Here are the steps to get the look!
When wearing a bright lip, keep all other make-up simple!
Use a concealer to make skin as flawless as possible. Apply concealer to the corners of the eyes, under the eyes, and the corners of the nose.
For eyes, apply a lid primer and a wash of color, in a muted gray or brown.
Lightly add mascara to top lashes.
Line the lips with a nude-colored pencil and round out all of the corners.
Take a lip brush to fill in lips with desired bold color, in this case, Electric Pink from the Smashbox Be Legendary Collection.
Now take those bold lips out on the town!