We thought American Apparel's Thermocramatic shirts were an impressive mixture of textile and technology… Boy were we wrong. Anouk Wipprecht, Dutch designer has taken the relationship between fashion and technology to a new level. Fergie rocked her LED lit dress and illuminated shoes during the 2011 super bowl. Anouk is adding further layers to the fashion world, changing the way we view couture. These innovations are more than amazing, they're wearable.
Anouk is blazing the trail for a new relationship with textiles.
1) Spider Dress
Not for the arachnophobic fashionista. Anouk partnered with Daniel Schatzmayr to create this wearable robotic. The spider legs are animated, moving and grabbing in response to movements. The legs react if someone approaches too quickly or gets too close. Talk about a great way to enforce your personal bubble. Also, an excellent reaction to the papparazzi, we can definitely see Lady Gaga sporting this masterpiece.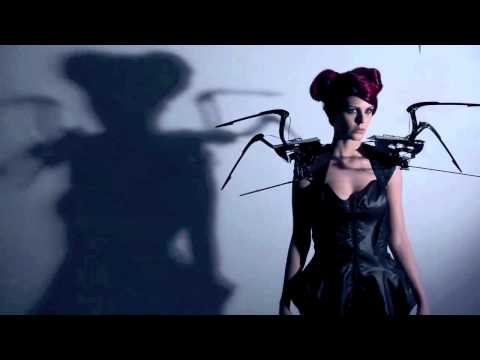 2) Smoke Dress
Ever wished you could go up in smoke? Now you can. With the help of Adrien Darrika, Anouk has created a magical act of fashion. A disappearing act. Escape an awkward situation or just impress party guests with this wearable smoke machine.
3) Intimacy 2.0
With the team of Studio Roosegaarde, Anouk has invented a dress that's… hardly there. At first glance, this full dress of opaque e-coils and leather is beautiful and elegant. But, as the wearer enters intimate situations with another it becomes transparent! Much more stylish than its predecessor, Intimacy 2.0 is playful and not to mention, sexy.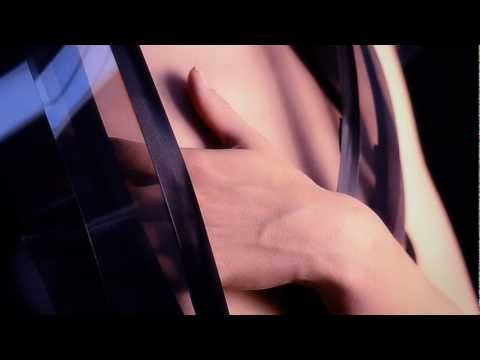 What's next, a real invisibility cloak? We eagerly await more mind blowing projects in fashion and technology.