While headphones have become our BFF, we take with us practically everywhere, they might cause a slight inconvenience when we wear them to bed. But, with SleepPhones that problem is no more. 
SleepPhones is a soft headband that can be worn to bed, much like a sweatband at the gym. It has earphones that align with your ears and comes equipped with Bluetooth so that it can play sounds or music from any Bluetooth enabled device, like an iPhone for example. Although right now the current collection of SleepPhones requires a wire, they plan to have the wireless version out for consumers this spring. This spells out extra comfort without the wire disturbing our sleep.
Marketed with the idea of being pajamas for your ears, the SleepPhones certainly live up to the name. With a fleece cover for your ears, this is the epitome of comfort. It plays music or sleep-friendly sounds that help lull you to sleep without disturbing your partner. This is a stylish alternative that can be worn to bed (or on the plane) rather than the bulkier headphones that have been trendy these past few years.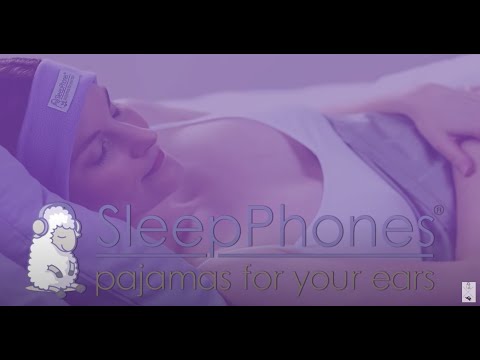 Via Mashable