The rise of 3D printing feels like the techies are playing a trick on us, it has a very rabbit-in-the-hat feel. The truth is, 3D printing has (allegedly) allowed humans to create beyond the realm of creation as we know it. Your idea can now go from virtual to reality with the click of a button. Now that's wild, truly wild! The concept of 3D printing is almost unfathomable and it's blowing our minds. Honestly, how in the world does that sketch become a necklace without assembling it with tools, using pre-existing materials? It's impossible… or so we had thought.
Shapeways, a company based in the U.S. and Netherlands, is making 3D printing accessible to everyone. We were first introduced to Shapeways last week when they announced their partnership with Ace Hotel during NYFW. This boutique New York hotel will be inviting guests to create their own unique design to be created via 3D printing. Many of Shapeways products allow for alterations, if you're the idea person with a million sketches but without the tactility to bring your object to fruition, now is your chance. Shapeways allows users to upload their original sketches, select their materials and purchase their own design. Just think of the possibilities!
Here are some of our favorite designers who have created their designs (supposedly) using 3D printing and are available for purchase on Shapeways:
Vertigo Polka has created a line of mesh-like accessories and other interesting home-decor items. Stylish and affordable, these bags are super cute!
izign offers a more conceptual approach to these futuristic designs. This collection aims to show the value created by empty space. You can easily customize them by replacing the inside with a shiny-candy wrapper or paper of your choice. The jewelry shows that the real value is created by the empty space, giving disposables a second and value added life.
Nervous System finds inspiration for its designs in nature. Not only are the forms inspired by nature, Nervous System:
"create[s] using a novel process that employs computer simulation to generate designs and digital fabrication to realize products."
These totally affordable designs work at the intersection of art, science, nature and technology.
It still seems completely and totally OUT OF THIS WORLD. But, as they say, seeing is believing. Shapeways has filmed a video to show us the process of 3D printing. This fully detailed, easy to understand video may make the notion of 3D printing acceptable… maybe.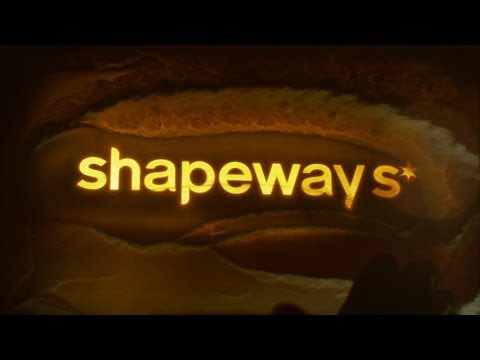 This innovation ceraintly has amazing potential to change the way we see and engage with creativity. Who knows what's next, but we cannot wait to see what more of these innovations have in store for the fashion world, it has already been completely shocking.