U.S. fashion designer Rebecca Minkoff has teamed up with celebrity friends to film a holiday video; set to Mariah Carey's All I Want for Christmas.
A viral greeting card to their fans, the video features a variety of special guests. See appearances from: actress Odette Annable, Teen Vogue associate editor Andrew Bevan, DJ Cassidy, fashion blogger BryanBoy, model Michelle Ouelett, Rebecca Minkoff herself and her bouncy baby boy Luca!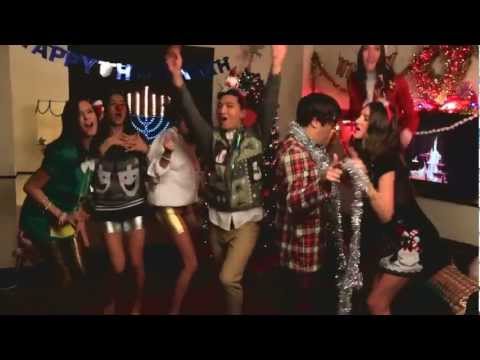 Filmed at the New York Thompson Hotel's Gild Hall, the video is sure to put some Christmas cheer in your day! Be sure to keep your eyes peeled for a leg lamp, the televised Christmas log, a baby in a box and some spiked egg nog.
Did this short film bring you Christmas cheer? Tweet us with your thoughts at @FASHIONOTES!
Via Fashionista