For their latest collaboration, H&M teams up with legendary bike shop Brick Lane Bikes for a line of sustainable and bike-culture friendly menswear. The men's capsule collection is inspired by the very same urban cycling scene the East London shop had a hand in creating. All 11 pieces of the collection were rigorously tested and approved by the Creative Director of Brick Lane Bikes, one of the world's leading custom-bike specialists, so you know you're going to get your monies worth! The collection combines functionality with great city style and vintage touches. In keeping with the cycling scene's appreciation of living well, the collection is also part of H&M's Conscious Collection and the pieces are made of sustainable materials.
"We are thrilled to be making this collection with Brick Lane Bikes," said Petter Klusell, designer at H&M. "Cycling is a global phenomenon, with so many men choosing to cycle both to commute and for pleasure. This men's collection has all the utility and function riders need, combined with a great sense of style."
Check out the video for interviews with those involved with developing the collection and to see the pieces in action!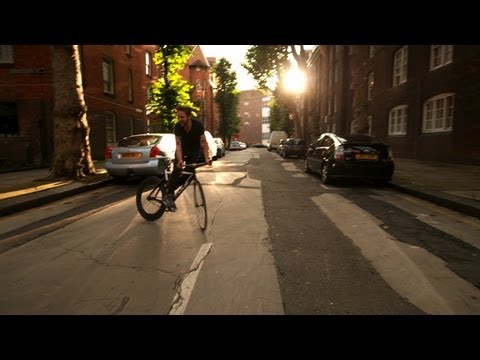 "We are extremely excited about the H&M for Brick Lane Bikes collection," added Feya Buchwald, founder of Brick Lane Bikes. "Working with H&M to create clothing that mixes cycling with urban fashion is the perfect fit for us. It is exactly what we are about, and what we do best."
The collection will launch on March 7, 2013 in around 180 stores worldwide, as well as online.