Fashion bloggers rejoice! There's finally a bag that can not only adapt to your look of the day, but can even go so far as to charge your devices. The Phorce bag can transform into a briefcase, a backpack and a messenger bag all while charging your phone and laptop. Yup, that's right the Phorce bag can be used to charge mobile devices and even Macbooks.
There are two versions of the proposed, "world's first smart bag." The first Phorce bag can be used to charge devices via USB. It features three USB ports, which offer the user the chance to charge three devices simultaneously. The second version of the Phorce bag is for Macbooks which features a MagSafe cable while the Macbook Pro user requires a MagSafe to MagSafe 2 adapter.
The bag also features a Bluetooth connectivity, which can be tethered to a smartphone through the free Phorce app. The app displays how much charge is left in the bag and can send reminders to the user's phone to show how much battery power there is left. The app also goes so far as to send you a notification if you've left the bag behind. Convenient right?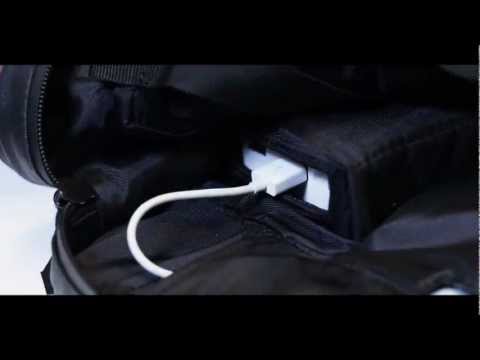 While you're impressed with the charging capabilities of the Phorce bag, the magic doesn't stop there. The strap on the bag offers the user three different ways to wear the bag: as a backpack, a briefcase and finally a messenger bag. This gives the user versatility that can go with any look. In fact, the Phorce bag would be perfect for all the different fashion weeks around the world. It gives bloggers, writers and media personalities alike the chance to charge their devices on the go so they can capture that great runway or streetstyle shot. Our thoughts on the bag? Well, it's just the smartest idea yet.
Via Gizmag