Snowflake Spectacular is the title of Saks Fifth Avenue's holiday windows theme of this year. It's a Broadway show, meets 3D tech special, completed by original soundtrack and a wide variety of digital presence. From the windows on Fifth Avenue to the façade, from the website to the social networks and email marketing, the holiday windows turned out to be a project of majestic proportions. Here is how the magic unfolds.
Windows
While in the windows, mannequins wearing sophisticated one-of-a-kind evening gowns control a whimsical snowflakes factory. The passers by are entertained by snow falling and accumulating on ledges and interactive cameras that morph them into snowflakes. The sequence of the windows is meant to create a land of haute-couture clad mannequins surrounded by snowflakes of the most variegated shapes and textures. Standing in line and walking through the show, window shoppers will be allured inside to buy only the best holiday presents.
Façade
To capture street traffic, the façade of the building will be lit up between 5 p.m. to 10 p.m. with a tri-dimensional computerized two-minute show via a custom-made projection system. Images of snowflakes and stars illuminate the exteriors of the building transforming it into a magical, frosted castle.
Email Marketing
Saks is not new to utilizing digital efforts to drive traffic and sales via its social media and online channels. Its modern interactive approach surpasses the conventional system of mailing in the shiny laminated catalogs, tearing pages apart to bring into the store and buy the gift. (Aren't we all guilty of doing it?) In a sort of digital chain of excellence, the department store kick-started the gift giving season by launching an email marketing campaign of the online gift guide glowing with suggestions of presents for everyone, including a Yeti Gift Set (based on the myth of the Yeti occupying the attics of the Fifth Avenue location).
Website
To invite readers to the catalog, Saks Fifth Avenue's e-commerce site presents the holiday windows spectacular video that closes with a link to visit the gift shop in the page called Holiday Edit.
Social Media
Follow Saks Fifth Avenue on Facebook, Pinterest and Instagram for more holiday coverage. Pinterest has created a trending board called #giveSaks for holiday guide items (mainly jewelry, considering the predominant female readership). While, Instagram is currently featuring a contest that combines all social media networks. Go check out the holiday spectacular!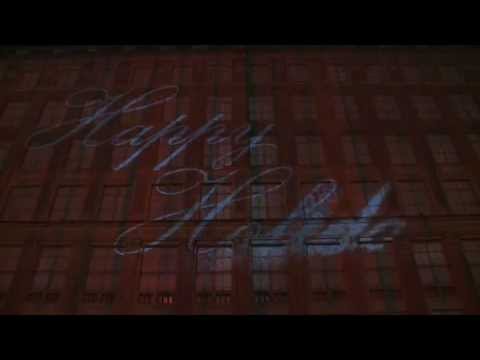 The holiday experience offered by the department store can be captioned in two words, a tech extravaganza that will reach every customer, whether walking down Fifth Avenur or online. The Snowflake Spectacular was inaugurated November 19, 2012 and will run through January 7, 2013.
By Francesca Belluomini
Via Luxury Daily & Saks Fifth Avenue