Tori Spelling is what you might call a multitasking supermom. Not only is she a busy blogger, but she is also a New York Times Best Selling Author, an entrepreneur, a TV host, an executive producer, and a children's clothing designer. In this weeks Digital Celebrity Profile, we take a closer look into the life of former teen royalty, who has now molded herself into one of Hollywood's most famous faces.
Back to the Beginning:
Tori Spelling grew up in the largest single-family home in the state of California, as the result of the more than $250 million fortune her father Aaron Spelling made from producing TV hit Charlie's Angels. At the age of six, Tori started receiving acting lessons, and landed several guest spots on television shows like Saved by the Bell. Tori's big break was playing her role as Donna Martin on Beverly Hills 90210. This prolific show followed the lives of teenagers living in arguably one of the most famous, and prestigious area codes in the world.
Wedding Bells:
Tori Spelling and Dean McDermott met while filming a TV movie together in Canada, and were married shortly after. While no one but the bride and groom attended their vows in Fiji, they later had a celebration which all of their loved ones attended. They now have four children: sons Liam Aaron, and Finn Davey, and daughters Stella Doreen, and Hattie Margaret.
@torianddean:
With nearly one million followers, Tori's Twitter account is with filled with inspiring recipe ideas, style tips, and personal family pictures. We're loving her recent tweet:
Instagram:
We're also huge fans of her Instagram account, Tori allows fans to see bits of personal life through a perfectly curated collection of photographs. Followers can find pictures of Tori spending downtown with her family and friends, as well as amazing style snaps. We found a few heart warming pictures, enjoy!
Home Sweet Hollywood:
In 2007 Tori and Dean purchased a bed and breakfast in California, which became the basis of their first reality show, Tori and Dean: Inn Love. The couple then began filming Tori and Dean: Home Sweet Hollywood, which followed the famous family as they worked and lived in Hollywood. Their third spin-off series was Tori and Dean: sTORIbook Weddings, which allowed fans to watch as they turned one couples wedding from ordinary to extraordinary.
sTORI Telling:
Her first book, sTori Telling debuted on the New York Times Best Sellers List, and provides a completely candid look into her life growing up in the Spelling Manor. Tori's second memoir titled Mommywood, also debuted on the New York Times Best Sellers List, and shares the in's and out's of motherhood. Her third book Uncharted TerriTORI made the New York Times Best Sellers List, and elaborated on Tori's turbulent relationship with her mother, Candy Spelling. She has a fourth book titled CelebraTORI, which is an a-z guide on hosting and throwing unforgettable parties.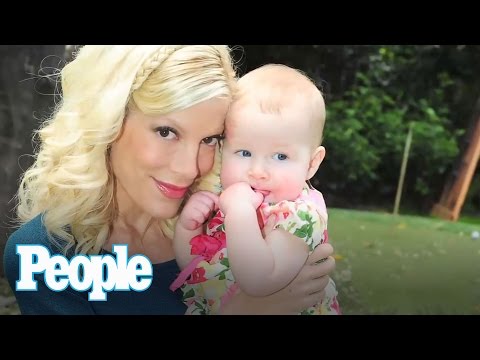 ediTORIal:
The idea for her blog came from Tori's desire to share ideas and inspiration for elevating everyday life. From crafts to entertaining, Tori puts a creative spin on almost everything that she does. From gift wrapping to party planning, she adds a stylish and personalized feel to all of her tips.