In June this year, H&M announced its exclusive collaboration with renowned designer Maison Martin Margiela for Autumn/Winter 2012. After months of anticipation, here is the sneak peek at the collection set to release on November 15, 2012. The campaign titled 'Re-edition' brings back a whole history attached to the garments. Each iconic piece of clothing is tagged with the description from the year it originated, spanning 23 years since Maison's founding.
Trends that seem to resurface are oversized jackets, trousers and sweaters for both men and women. It's the transformation of simple materials and objects into stylish garments that makes the collection irresistible. Car seat cover dresses, garments made from belts, sock sweaters and car coats are some of the collection's standout pieces. Experience the captivating launch to this re-found collection and how it has influence the world of fashion today.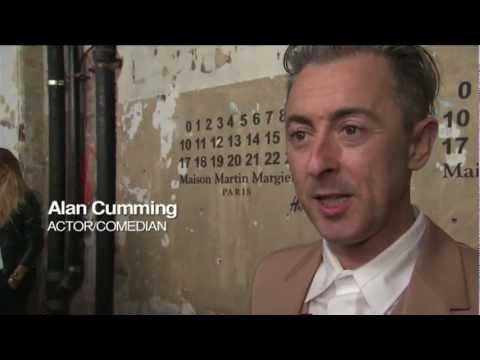 "This unique opportunity to work with H&M will allow us to create something special for all," says Maison Martin Margiela. "The re-editions enable Maison Martin Margiela to present its creative output in an entirely new way."
The collection dwells on bold colors including: black, white, red, nudes and silver. Not to mention, two infusion dresses and invisible wedge pumps make this collection a spectacular representation of H&M's fun and finest quality garments. If you can get enough of H&M's cheeky collaborations, check out the online Lookbook for the entire AW12 collection. If you don't already have your own H&M account you have two weeks to create one before this collection arrives. Piece together your perfect Maison style online before making your purchase.
By Marriska Fernandes