Gucci has launched Cut & Craft, a Facebook-exclusive contest were fans can print out one of three iconic bags and design it according to their tastes. Cut & Craft will be hosted on a dedicated tab, on the Gucci Facebook page, making it easily accessible for all brand fans. The tab is available in five different languages and also made available on localized tabs to appeal to Japanese and Korean Facebook fans.
We have attached an instructional video for our FASHIONOTES viewers to get you as excited about the contest as we are. It's a short 3-D film introducing one of the three bags. And, did we mention the bags you can choose to design include: the Jackie, the New Bamboo and the Stirrup? Only our most favourite Gucci bags on the market.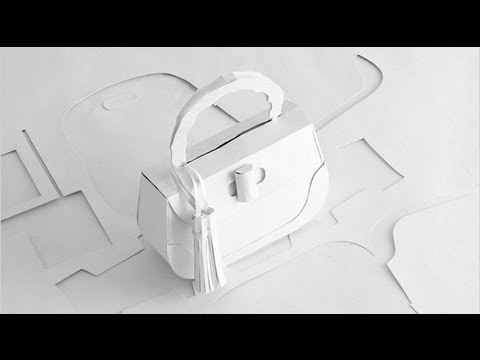 Here's how the contest works: After you download, illustrate and assemble your paper masterpiece. Then upload it to the specified Facebook gallery where viewers will vote for their favorite bags. Gucci Creative Director Frida Giannini will select the three best designs among the top nine finalists to be featured as the brand's Facebook cover image. This is a unique opportunity for aspiring artists and designers, since they will be in front of an almost nine million viewer audience. Due to the restrictions in Korea and Japan the three separate winners selected from these countries will receive a complimentary handbag.
This is the time for brand fans to add a signature to a true Gucci icon and make creative history for the fashion house. Gucci is calling out inspiration from fans in-store, where you can currently find oversized paper craft bags that promote Cut & Craft.
It's time to get out your scissors and start designing!