The fashionable ladies of YouTube have been hard at work prepping their wardrobes for heading back to class. This week's FASHIONOTES 5 takes a look at the top trends for fall from some of the most popular back to school shopping hauls videos.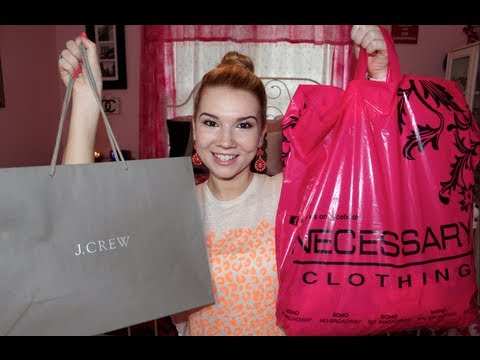 1. Sheer Shirts
This summer, sheer tanks and blouses have become a staple in our wardrobes. As the seasons transition, the sheer trend does as well. Paired with bandeaus and camisoles, the sheer trend can be made appropriate for school and work. With a wide variety of colors and embellishments such as studs and metallics, there are many ways to change up your sheer staples to last into the fall.
Lindsay of Beautybaby44 shows off her impressive haul for back to school, featuring a variety these sheer numbers, including a melon colored studded tank, a skull patterned blouse, and tanks with statement collars, such as the peter pan style and a double collar.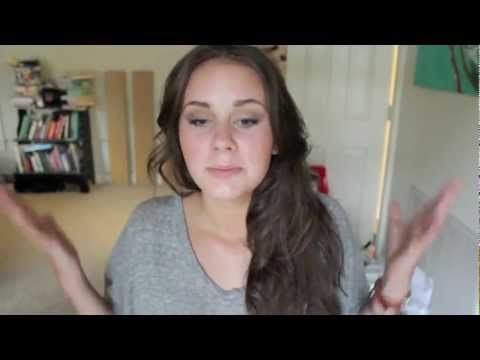 2. Colored Jeans
It's hard to go back to regular denim after falling in love with ever expanding options of colors for jeans. No need to dim your wardrobe for fall – deep, vibrant colored jeans are perfect for the cooler season.
In Arden Rose of Arose186 is in love with her skinny colored jeans and picks up a few pairs in darling colors such as Kelly green in her back-to-school haul below.
3. Lace
Elegant and delicate, lace detailing is a great way to keep a sweet feminine aesthetic going in your fall wardrobe. Kailee McKenzie is addicted to lace shirts, and incorporates the trend in two different pieces she purchased in her fall haul – first, she picked a dramatic black lace tank, perfect for layering. She also snatched up a gorgeous purple long sleeved lace.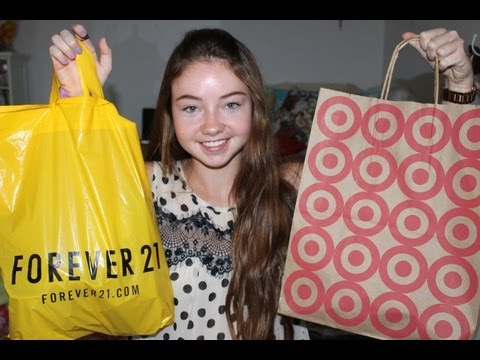 4. Statement Sweaters
While many of the  pieces picked in these hauls are great transition pieces, we will have to put away the tanks and bundle up eventually! Knitted sweaters keep us cozy during the colder months, but there is no reason these staples need to be plain or boring. Sweaters with personality are quickly becoming a must-have item.
Meredith of Stilababe09 picked out adorable soft sweaters with a quirky edge – a giant pink heart. Not only are these sweaters practical for the weather, they keep fashion fun and funky into the fall season.
5. Geometric Necklaces
A bold and dramatic geometric necklace is a unique way to add edge to any look this season. Hannah of hkatexo picked up a gold and black one she had been coveting, which is one of the standout color combos these necklaces are popping up in. Statement jewelery, especially these necklaces are an easy and affordable way to change up your look, giving an added element of personality.