Keep your skin fresh and flawless this summer with Annie Jaffrey's summer skincare routine.
In just a year and a half, 22-year-old Annie Jaffery has gone from YouTube watcher to an online beauty guru – her videos have earned over 1,106,300 views and her latest channel has almost 43,000 subscribers. Annie has grown a legion of online fans with her positive attitude, great lifestyle tips and stylish flair. In addition to finding her on YouTube and her blog, she's been featured on The Style Network, Fashionista.com and International Business Times.
While this gorgeous gal doles out advice on beauty, hair & style, she believes in more than just makeup – Annie is an advocate of living a healthy life, and promotes taking as much care to our insides as we do our outsides. She's not just a pretty face!
This week's pick is Annie's Summer Skincare Routine, which is great because summer is not always a breeze when it comes to our skin. Taking off our makeup and taking care of our skin is especially important, and Annie's video is full of great advice on how to keep your skin healthy this summer.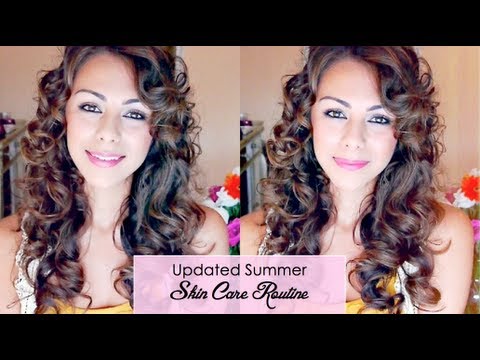 The most important tip to keep in mind? Use products with an SPF. Preventing ourselves from the harmful rays of the sun is a must-do, and Annie suggests a daily moisturizing with an SPF 30. Sweating in the summer heat can also cause skin problems, so Annie also gives her top acne fighting products to rid our skin of summer blemishes.