Stylish ladies from across the globe are taking to YouTube to share their daily looks. 
YouTube has become a hub for sharing every detail of our style, makeup and shopping habits. Outfit of the Day (or OOTD) are an increasingly popular genre of online videos, where vloggers frequently share their daily looks and break down the anatomy of their outfits. From where they got their great pieces to why the look works and where they are going to wear it, millions of viewers are addicted to tuning in to get inspiration from stylish strangers around the world.
Everyone loves taking a peak into someone else's closet – take a look below at our top OOTD looks!
1. LoveChicStyling
This Australian beauty is jack of all trades when it comes to fashion & beauty V-logging. Jo does it all – beauty tutorials, styling tips, shopping hauls and more. She shows off her chic style with her OOTD videos, breaking down where her pieces are from and why the outfit works together.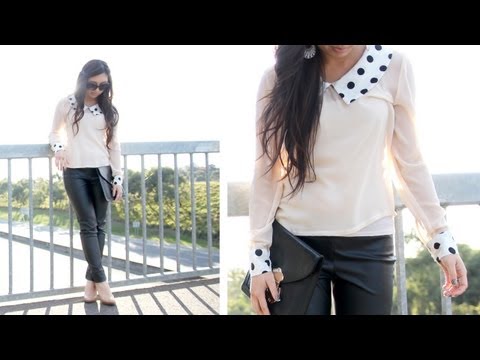 Her polka dot and leather OOTD is a must-watch as she mixes the feminine details of her neutral blazer and nude pumps with the edgier element of faux leather pants. What makes this outfit standout is the addition of a print – the polka dot details of her blouse give the outfit that extra pop without being too overwhelming. Sweet yet sassy, this trendy outfit is a stand out yet is extremely wearable.
2. VoussonBeauetBelle
This popular teen UK beauty and fashion vlogger shows off her British style to the interwebs with charm.
Becca picks pieces with personality – her sundress has cut outs across the waist, showing some skin and style, and her many metal accessories balance out the sweetness of her dress with some punk influence. These details take a simple dress & jean jacket combo to a covetable and memorable look.
3. xGoldn
Ambrosia Malbrough is a boutique owner in addition to being a vlogger. The looks that she showcases are often available from her store, making creating your own version of her West Coast inspired-style a breeze.
This featured outfit makes the trend of sheer blouses wearable and appropriate. Pairing a detailed black & white blazer over top a sheer top doesn't reveal too much. She dresses down the look with ripped jean shorts and a metallic belt and accessories, for a chic going out look that's not too overdone.
4. MeghanRosette
Part comedienne, part fashion & beauty guru, this college student doles out advice on life & style with humour.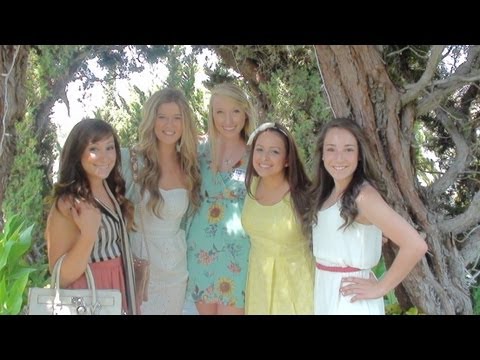 Showing off dressed-up summer looks, Meghan brings in her friends in for some fun in this video. Meghan makes a cute and flirty white dress appropriate by covering it up with a coloured cardigan – giving it a pop of colour and some personality. With these two simple pieces, Meghan adds a statement bag and bold accessories to complete the look.
5. City and Makeup
This Canadian cutie also provides make-up and hair tutorials on her channel, in addition to showcasing her effortless daily style. Steph shows her viewers easy to find and affordable everyday looks.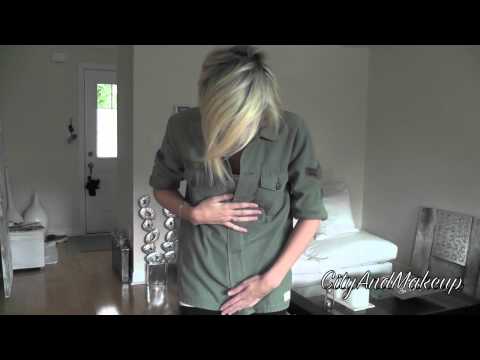 Showcasing a casual and comfortable look, Steph breaks down her basics – showing how to mix a military style jacket into one's wardrobe. Adding masculine pieces such as the jacket and hiking boots with fitted leggings is a simple way to look cute and casual without any fuss.
Who are your favourite YouTube fashionistas?