Digital content is becoming a key creative element in the innovation of fashion branding. Check out five of the most buzz-worthy fashion videos going viral this week. 
1. The Season
A short film from W magazine, this video gives us a behind-the-scenes look at  how editors, stylists and buyers determine the trends of the upcoming fall season. The Season follows W magazine's fashion team as they hit up the front rows of the most influential fashion weeks – New York, London, Milan and Paris. Get a glimpse of style stars such as Salma Hayek and Tilda Swinton, and hear trend insights from major players such as Bergdorf Goodman's Linda Fargo. Watch it here.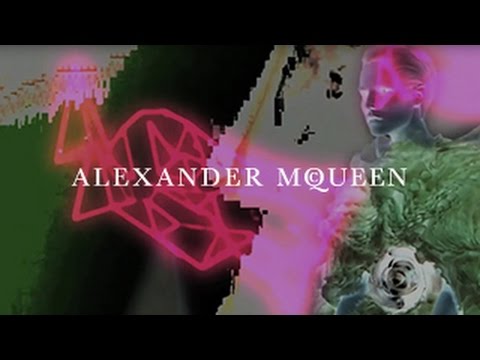 2. Alexander McQueen – Autumn/Winter 2012 Campaign
Designers are keeping it digital to create buzz for their campaigns.  By placing their models in mini movies, these videos can go viral, bringing more attention to the brands beyond staunch fashion enthusiasts. Striking a different pose from it's usual dark and twisty vibe, director David Sim's creates a campaign preview video that shows off Sarah Burton's designs with a psychedelic twist, mixing an 80's vibe with futuristic abstract elements, starring Suvi Koponen.
3. Kenzo Pre-Fall 2012 Campaign
Check out Kenzo's hoop dreams in the label's pre-fall 2012 collection vid. Directed by Quentin Jones and starring model Nadia playing around in a warehouse with hula hoops, the funky-prep school-esque video showcases the line's prints bold colors in a slow-motion, cut and paste style.
4. Alexander Wang Fall 2012 ft. Azealia Banks
The internet's a-buzz with this hot collaboration of fashion and fierce up-and-coming performer Azealia Banks. Rocking out to her hit 'Van Vogue" in T by Alexander Wang dresses and crop tops, this high-octane video is making the rounds online. Azealia is one of the most sought-after artists at the moment and her edgy attitude and style are a perfect match for Wang's campaign.
This collab is another example of importance the online component is becoming to fashion marketing, with brands grabbing top talent to direct and appear in these numbers for their campaigns.
5. Cavalli Cocktails by Roberto Cavalli
The final must-see video is for entirely different reasons – check out the sheer enjoyment of seeing Italian fashion tycoon Roberto Cavalli play bartender as he mixes up a batch of his signature cocktail – with his namesake vodka, of course. It's clear his fabulous dresses are inspired by the exotic-ness of his own own life – a parrot joins him in the kitchen while he works! You may not be able to enjoy a drink on a yacht while lounging in a Cavalli gown, but anyone can whip up this recipe and channel Cavalli's love for life in their own backyard this summer. Check out the fun clip here.