Terry Richardson, the fashion photographer known for his controversial works, has produced yet another banned Kate Upton video. Are we surprised? Not really.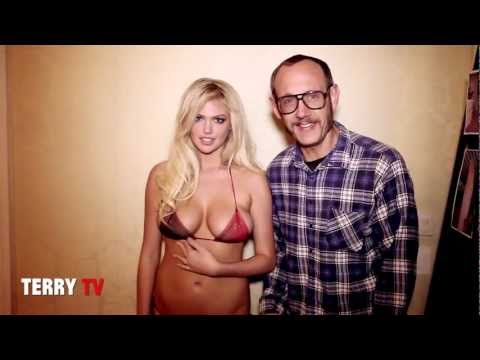 In the original video by Richardson titled 'Cat Daddy', Upton dances in the barely there bikini that she was wearing for her Sports Illustrated Swimsuit Edition cover photo. Soon after its release, the video was banned by YouTube only to be reinstated after YouTube issued an official apology (Miss. Upton was indeed wearing 'clothing'). But clearly, with 7.5 million hits in less than 2 months, the ban had nothing but a positive effect on how quickly the video went viral.
It's almost like we're experiencing deja vu, as Richardson's second Kate Upton video was also banned from the social media platform. This video titled, 'The Many Talents of Kate Upton' is said to conflict with YouTube's nudity and sexual content policy, which is probably a result of the wet t-shirt scene at the end of the video. However, we still managed to track the video down on another video content site, Vimeo.
Although going from Sports Illustrated Rookie of The Year to Sports Illustrated Cover Model (in just one year) is no small feat, it's been said that Upton has a lot more than just her good looks to thank for her success. Kate Upton is known as the worlds first social media supermodel, a reputation that is supported by all her viral successes. The video of Upton doing the dougie at an LA Lakers game now has over 7 million views, making it clear that she has quickly became a house hold name.
Now with her second video being banned on YouTube, only to be posted to Vimeo and the GQ website, it will be interesting to see how long it takes for this video to go viral.