The french fashion house is keeping it simple and using a classic black & white film to introduce its new Ultra jewelry collection. The simplicity of the film is meant to reflect on Chanel's core design principles, and of course the black & white color scheme reflects on the brand as a whole, as per their label. Much like other luxury fashion labels, Chanel is using the short film as a way to promote their campaigns via social media, and if you ask us they're doing a pretty great job of it!
At only 46-seconds in length, Ultra – A Story of Contrasts, is able to encompass the simplicity and the beauty of the new collection quite nicely. A woman's hand, adorned with a ring from the collection, is shown picking up a flower and buttoning a coat, combined with spliced shots of the collection itself. Although the video focuses solely on the rings, there are also five bracelets and four necklaces in the collection, in addition to the 22 ring styles. All of the pieces are made from 18-carat white gold over a black or white ceramic base and some contain diamonds.
Aside from the beautiful collection and short film, what we're really curious about is how long it took to find a model with that perfect of hands? Seriously though.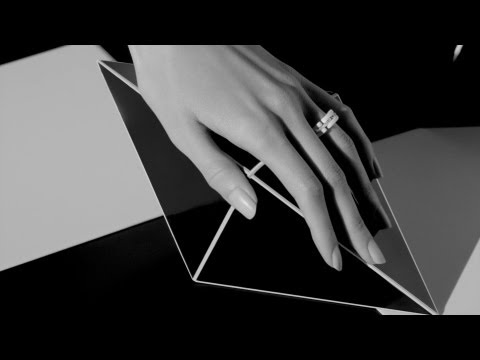 [LD]