Milwaukee native and inventor, Bryan Cera has done what no man had thought possible years ago, and has developed and recently revealed his model of "Glove One". Cera's Glove One was developed as a new way to better integrate technology into our lives.
He has done the unthinkable by creating this glove as an experiment for a new way to communicate with others, and as we like to look at it as becoming more like our favourite superhero, Iron Man. This experiment has explored how humans have allowed technology to take over and become a viral part of our lives, which has happened ever since we first laid our hands on a smartphone that now, we feel naked without.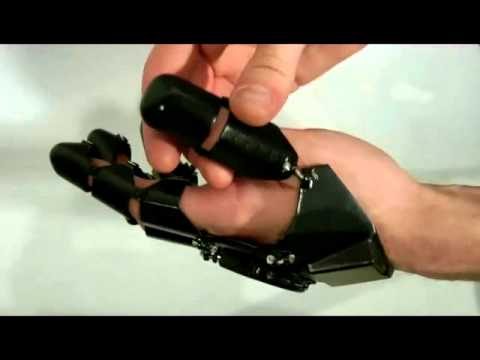 Cera had this to say regarding his newly launched prototype:
"It presents a futile and fragile technology with which to augment ourselves. A cell phone which, in order to use, one must sacrifice their hand. It is both the literalization of Sherry Turkle's notion of technology as a "phantom limb", in how we augment ourselves through an ambivalent reliance on it, as well as a celebration of the freedom we seek in our devices."
By gesturing your hand in a "call me" manner, you are immediately plugged into calls and are able to dial numbers through the glove's hand which has numbers on the fingers much like a keypad. We imagine that it was only a matter of time for something like this to develop, because after all, you can't help but believe in the power of the future.