Last week, FASHIONOTES had the pleasure of covering and taking part in the Dr.Martens #FIRSTANDFOREVER launch in Toronto.
Dr.Martens is one of the most iconic footwear brands in the world, spanning more than fifty years, and we were completely honoured to have the opportunity to take part in not only the event, but in the photography exhibition. We submitted our very own first love photo & story to be hung alongside photo submissions from some of the top fashion bloggers in Canada. In attendance at the event were a whole host of celebrities, musicians and tastemakers including: The Airplane Boys, Hollerado, Tokyo Police Club, fashion blogger Marcus Troy and VJs from MuchMusic and MTV.
'love is immersing yourself in someone else, the messiness of exception, living outside the pristine of responsibility in favour of adoration.'
We especially loved getting a sneak peek at Dr.Martens 2012 S/S Collection. Some notable trends from the collection included: victorian and antique florals on textured boots and shoes; crystal embellished patent leather boots (!!) and heels and men's dress shoes with cut-outs in a variety of patterns.  For more information on the S/S 2012 collection, be sure to visit the Dr.Martens site and watch the beautiful Agyness Deyn in the #FIRSTANDFOREVER campaign video.
Check out our event photos below and FASHIONOTES TV's interviews with fashion blogger Marcus Troy and Dr.Martens' PR Manager, Sara LaHaie.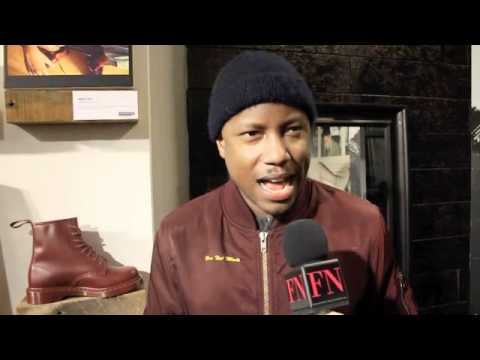 Photography by Maream Al-Naseri/The Fresh Loop & Lu Chau/Photoganist.ca