Take a look at Dakota Fanning on the front of Elle UK's February 2012 issue, as well as the behind-the-scenes video exclusive of her cover shoot!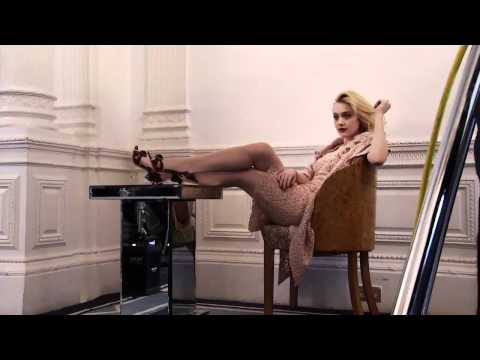 From cute child actor to young blonde bombshell, Dakota Fanning has truly transformed into a style icon. Lensed by David Slijper, Fanning was featured in 1950s-inspired looks with an assortment of mixed patterns, rich fabrics and classic red lips in every shot. Designer pieces on Dakota include Dolce & Gabbana, Prada, Louis Vuitton and Miu Miu.
Check out the gallery below of Dakota Fanning's cover and spread for British Elle!
[Fashion Loving; Elle UK/YouTube]