The fashion industry has recently been embracing the idea of viral video marketing, and the latest digital short to hit our fashion feeds is probably the most ridiculous yet.
The video features a Marc Jacobs lookalike sporting a $5700 dress and lace kitten heels from the brand's Resort 2012 Collection. While guzzling beer and vacuuming a bed, the cross-dressing subject is as playful and fun as the Marc Jacobs brand itself.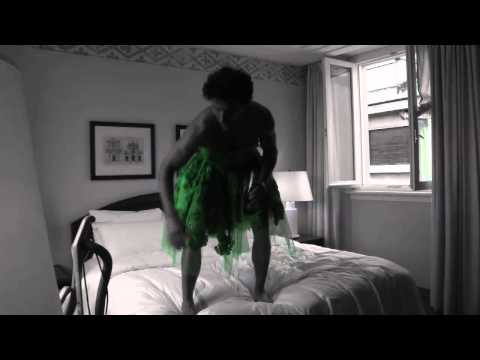 This may seem like an entirely random way to showcase a new collection, but employing a burly, cross-dressing man may not have been such a bad idea!
The brand posted to their YouTube channel saying, "It's time to tidy up for the Marc Jacobs Resort Collection that arrives this winter!" The viral video has already drawn much attention to a collection that will hit stores over the next few months.