As the face of MAC's Viva Glam campaign for over a year now, it's no surprise that the mother monster recently collaborated with Nicola Formichetti for the cosmetics brand.
The latest commercial features snapshots of Gaga's fans, which are courtesy of a call that the singer put out in March. MAC asked fans to send in their headshots to be incorporated into a wearable piece of art worn by Lady Gaga herself.
"Gaga believes every single one of her fans is an artist," states the Viva Glam website. "Your gorgeous faces [are] part of an epic movement that shows the world what can happen when people that care speak with one voice. It's time to sparkle together!"
Whatever that means.
Watch Gaga float around in the Formichetti-designed dress, eventually releasing some sort of mini-mother-monster that we are still trying to wrap our heads around.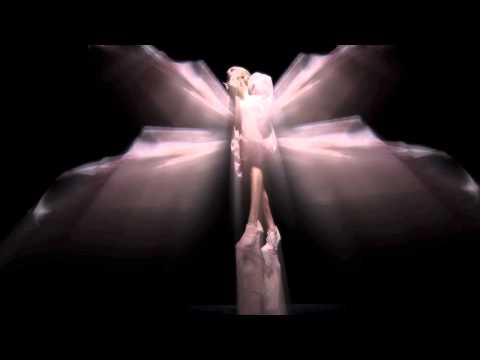 Despite not really understanding the video concept, we absolutely LOVE the campaign! The MAC AIDS Fund has already raised $202,000,000 to date, and 100% of the proceeds from Gaga's Viva Glam lipsticks will support the cause.
Watch more videos from the campaign on the Viva Glam website.