Fashion, beauty, glitz and glamour…what's not to love about fashion films? This season they were popping up everywhere.
Whether they be dramatic, tongue-in-cheek, romantic, creative, bold, or just bizarre, we can't seem to get enough.
Here are 5 of our favourites (though it was hard to narrow it down)!
"Dior Games" is inspired by the video games of the 70's and 80's- Tetris, PacMan, Pong. It's kitsch but totally awesome and addictive to watch. We were sold on the products and couldn't stop watching the video.
This Kenzo film is just so upbeat and vibrant you can't help but to love it and want to smile. Directed by Jo Ratcliffe and music by Rob Coudert, it perfectly created the new energy under the brand's new creative directors Humberto Leon and Carol Lim of Opening Ceremony.
To coincide with AnOther Magazine's autumn/winter 2011 release, the website launched an exclusive short film by Craig McDean, staring cover model Rachel Weisz. Bordering on the bizarre and creepy, the digital editorial is beautiful and captivating still.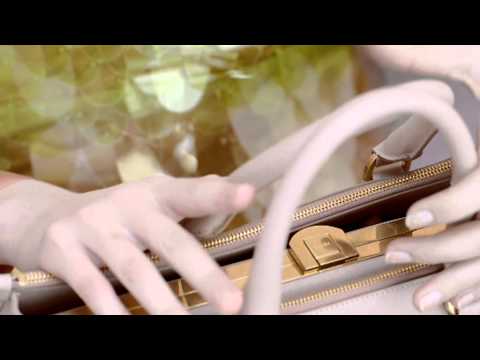 Prada's sensual film by Steven Meisel is amazing in it's beauty, simplicity and innocence, which captures the spirit of Prada's line. The models look almost mannequin like (bonus points to lighting and makeup)!
Last, but certainly not least, is the Lanvin film that was such an internet sensation it inspired spoofs. The film, also shot my Meisel shows models Karen Elson and Raquel Zimmermann dancing around  to "I Know You Want Me" by Pitpull. Fashionable and silly, we love it!