Bieber fever has reached new temperatures as the pop star proves records are for making and breaking. Justin Bieber's new fragrance Someday netted more than $3 million in retail sales at Macy's in less than three weeks! After the Biebs made a personal appearance on June 23 at Macy's Herald Square, frenzied fans bought hordes of what many are calling the most successful celebrity fragrance launch in history. Someday shattered Macy's previous celebrity scent sales records which had been set by Beyonce with the launch of Heat, yielding $3 million at Macy's in the first month.
And just like the star himself, the oh so popular fragrance is on tour– earlier this month Someday began rolling out to more U.S. retailers, including Dillard's, Boscov's, Belk, Nordstrom, Lord & Taylor, Sephora, Ulta and (of course) in Canada.
The commercial for the scent features an airborne-canoudle between the Biebs and (much older) model Dree Hemingway and was filmed in a gravity-free cabin of a Boeing 737 NASA training jet. Dree is also featured in the print ad for the fragrance, which, we're sure, is driving millions of girls crazy wishing… maybe that could be me, Someday?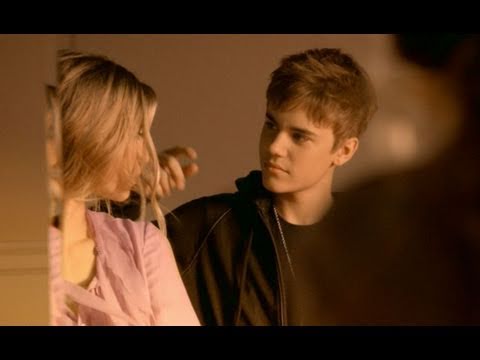 [WWD]