Check it out in this new video by NOWNESS.
Directors Lernert & Sander had some  fun applying a little bit more makeup than normal. 364 layers of makeup to be exact. This poor model Hannelore Knuts had to sit in the makeup chair for 9 hours straight! We can't even imaging how gross it must have felt on her skin.
The makeup artists used a whole lotta Ellis Faas products:
Seven bottles of Foundation S103; two bottles of Creamy Eyes E107; three Milky Lips L205 pens; and two bottles of Blush S301. All together 228.40ml of makeup.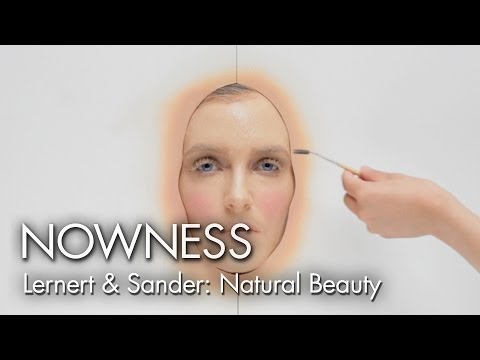 [NOWNESS]