We've seen shoes evolve throughout the decades as if they were a living species adapting to the ever-changing styles of the fashion runway. From neon, plastic jelly sandals to decadent velvet platforms, we have seen both superstars and supermodels walk mile long red carpets with little to no effort—and as if they were walking on a luxurious designer cloud!
Enter the 12-inch heel…
The ever-famous "Armadillo," designed by fashion-legend Alexander McQueen, sparked a revolutionary trend that doesn't seem to be going away any time soon. Adorned by none other than Lady Gaga (one of the only ones daring enough to slip them on!), these 12-inch talons both stunned and intrigued designers and models worldwide. Twelve-inch heels hit the ground running, or rather tip-toeing, on 2010/2011 runways, sparking an architectural dynamic in the design of shoes.
Walking in these enormous heels, however, is a delicate, balancing act that requires not only poise but a lot of practice. Even for the most seasoned runway model, at these towering heights, a spill on the runway is sometimes inevitable.
We've put together FASHIONOTES' guide to walking in really high heels—assuming, that is, that you won't be walking in 12-inch heels, and if you are that daring…you're probably already an expert:
If the shoe fits- makes sure the shoe fits snuggly and avoid wearing nylons—this reduces the foot from slipping forward. For an even more snuggly experience, you can invest in reliable shoe inserts for standing all day. They really can save many headaches!
Practice makes perfect- Why not take those teetering high heels for a test drive? Grab you stilettos and a shopping carts and get your grocery shopping done while breaking in the new heels with the support of the cart. Aren't we just always multi-tasking!
It's a balancing act- A little yoga goes a long way! Taking up a yoga class can both stretch and revitalize those over-worked calf muscles, but can also strengthen your core muscles leading to much better balance. A strong core will ensure you are standing straight and can help maintain balance and stability.
Products, products, products- Get the latest and greatest technology for your shoes making them as cushy as UGG footwear by using Dr. Scholls' Ball of Foot Gel Cushions in your shoes. You'll be amazed at how comfortable stilettos can be! Grip that sidewalk like all-season radials with Apara Grippy Steps, a no-slip grip for the sole of your shoe. If all else fails, pull out a pair of Dr. Scholls Fast Flats and sprint home for a good foot soak!
Work it with confidence- Always look and play the part. The more confident you are in your ability to conquer this challenge the more likely you will be able to avoid a disastrous spill.
Left foot, right foot- Now all you have to do is put one foot in front of the other. Runway regular, model Ali Stephens says, "Walking in heels is not an easy task, even for us models who wear them almost every day—make sure when you take a step you straighten and extend your leg—it'll help you move gracefully and elegantly. Otherwise, you can look very uncoordinated, and your walk will appear choppy."[Glamour]
See some sassy strutting tips here, from Fashion Technology.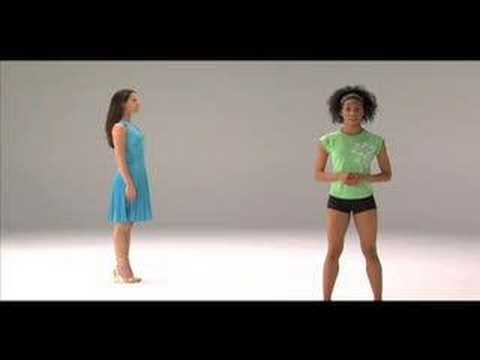 Comment, tweet, retweet or email us at contest@fashionotes.com to win over $200 of LUSH products!