Anna Dello Russo has released a shoe shaped perfume with Yoox.  It's good to see that the fashion queen is capitalizing on her recent widespread fame but we're a little surprised about her bottle choice. Shouldn't the golden shoe be a golden hat?
Check out her commercial below: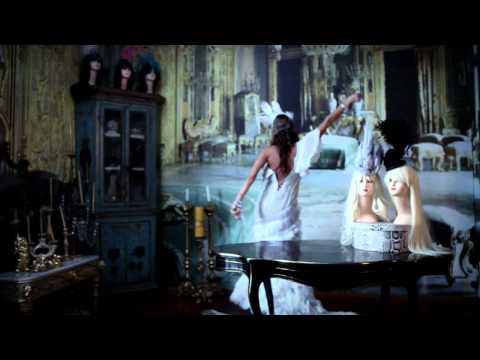 Good music choice (and approved by Kanye himself, to which ADR claims they are close friends), great cinematography and fantastic dresses. We would only want to know why ADR keeps pulling up her couture like she's at a country hoe down. It's distorting our image of the chic and sophisticated fashion editor.
Despite being able to move well for moving film, she's always a delight in frozen time. Shot by Juergen Teller, Anna Dello Russo poses in a golden Moschino jacket and cowboy hat.
From her blog:
" I would like to say a massive thanks to JUERGEN TELLER. It was an honor to be photograped by an ARTIST like you.
I would like to thanks MOSCHINO for the massive GOLD outfit. I would like to thanks MARCO BRAGA and GIULIANO FEDERICO @ MODECRACY for the art direction and thebottle design. I would like to thanks FIRMENICH for creating the flavour.
I would like to thanks YOOX.COM for the huge help.
The Scent of ANNA DELLO RUSSO will be available exclusively on YOOX.COM from 3rd December.
BEYOND any imagination …
BEYOND any fantasy …
YOU ARE BEYOND " [ADR]