Crystal Renn barely looks like the model that we've come to know and love, but the transformation has been even more exaggerated in the holiday issue of Vogue Paris.
Captured by Tom Ford and styled by Carine Roitfeld, "La Panthere Ose" is a cat lady who you wouldn't want to mess around with. Renn's lips have been puffed up lips her face pulled-back, all with the magic of makeup artistry.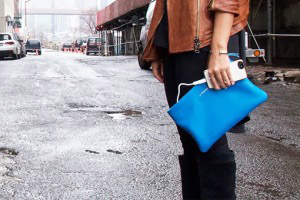 Renn doesn't let her major 'surgery' hold her back from having a good time with the boys.
The moment of truth! How do I look dahling?