Fashion film fight: Belle Sauvage Vs. The TwentyTen.
We are big fans of fashion films at Fashionotes, simply because they are so much more engaging than a runway show. You get to see the story, and feel the emotions that the designers were trying to convey in their designs. We grabbed a couple of the weirder video shorts to see which one would win. You decide the favorite! Tell us in the comments.
Belle Sauvage Spring/Summer 2011 Fashion Film
Virginia Ferreira and Christian Neuman have worked together since 2008, each bringing their talent to the table. Chris created amazing digital prints, while Virginia integrates her striking silhouettes. Together they are fresh and fashion forward.  This season was inspired by architecture, structure, and of course, jewels and gemstones. Their red carpet designs are favored by Lady Gaga, Katy Perry and Kelly Osbourne.
What Makes it Freaky: Teeth-baring, submissive-dominant models and trippy digital landscapes.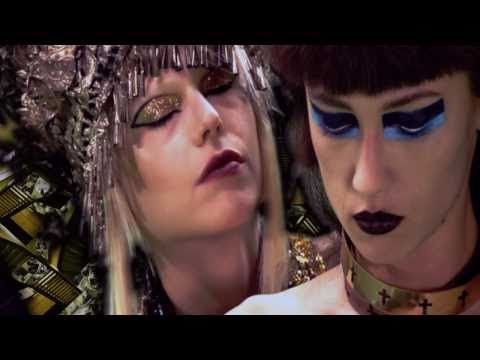 the twentyten SS2011 Lookbook
the twentyten is a Brooklyn based clothing label composed of designers Jeff Dodd, Nina Zilka, and David J.Krause. The hip-yet-wearable line likes to keep things futuristic, but also user friendly.
What makes it freaky: The armless sweater wiggling action. Also, Nina's Sophia Loren look-a-like Grandmother as the model gets extra points for holding her own against younger models.
Who gets your vote?